Staffing Firms  -VS-   Vendor Management Companies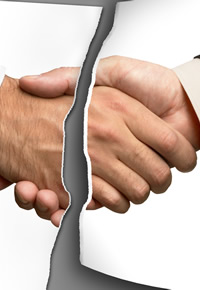 During COVID, 80% of the hospitals that experienced trouble obtaining additional nursing staff, were the hospitals who were using a Vendor Management Company. Once each states government opened up the ability and requested "all hands on deck" staffing firms were able to directly help and fill those positions quickly.
In the last 2 years there has been an increase in organizations using (VMS) Vendor Management Companies to manage their staffing vendors. This may seem like the fastest way to fill permanent, temp or travel positions, but is it the most efficient way?
VMS pride themselves on the ability to offer access to a number of staffing firms as well as savings on mark ups, and fees while managing all your vendors. As we all know everything that glitters is not gold.
In actuality as an organization you are not saving time or money. The money you save upfront, your organization will end up spending 10 times the amount that you saved, due to the increase in turnover that will come with using VMS. Yes, you will receive more resume submissions, but is your goal quantity or quality?
Vendor Management Companies (VMS), algorithms and automation systems will only take you so far. Those systems may be able to find resumes that shows a candidate as being qualified enough to interview or even hire for the position, but it will not find the fine details or the experience necessary to fill the position long term or even the duration of a contract.
Vendor Management Companies are simply brokers who farm out your jobs to staffing firms in their system. These staffing firms typically are given a generic job descriptions and often do not receive any feedback after submittals and interviews. VMS recruiters and managers usually do not have the training, experience or knowledge that staffing firms require. Due to this, in many cases this is the cause of qualified candidates to be rejected, never submitted or go unresponsive, because of the time frame from submittal to interview; submittal to feedback and submittal to hire.
Vendor Management Companies often have anywhere from 100 to over 400 vendors. In some cases a staffing vendor who has been working with your organization for years is either turned away by the VMS due to the number of vendors they already have, or you never receive their candidates because they get lost in the shuffle. You are essentially helping some VMS companies rip off the experts on the recruiting side and candidate side.
A good partnership is the relationship you build with your vendors, but through VMS there is no relationship built with the staffing firms who are actually sourcing for the candidates and filling your positions. These are the individuals who have the ability and expertise to fill your positions with the right candidate.
GSSG Staffing Solutions believes in old school recruiting which means we do not use automated systems or algorithms, we source each candidates, we speak with each candidates and we match your job descriptions with the candidate that is the right fit. Retention and our ability to produce when called upon is what we pride ourselves on. As Six Sigma organization we believe is great customer service, efficiency, and effective recruiting.  We Strive For Excellence and Accept Nothing Less! Not working directly with Staffing firm does your organization more harm than good.